Sometimes users of my WP Review Slider plugin are unable to find their Google Place ID. The standard way to find your Google Place ID is to use the Google Place ID Finder map. That works really well most of the time, but in some cases, it's unable to find your business location. This might be because you don't have a physical address or maybe it's some sort of bug. However, there is another way…
Open a Google Chrome or Firefox browser and enter your business name in the search. Make sure your location details come up on the right-hand side of the screen.
Right-click on the "Write a review" button at the bottom of the business details on the right.
Then click "Inspect".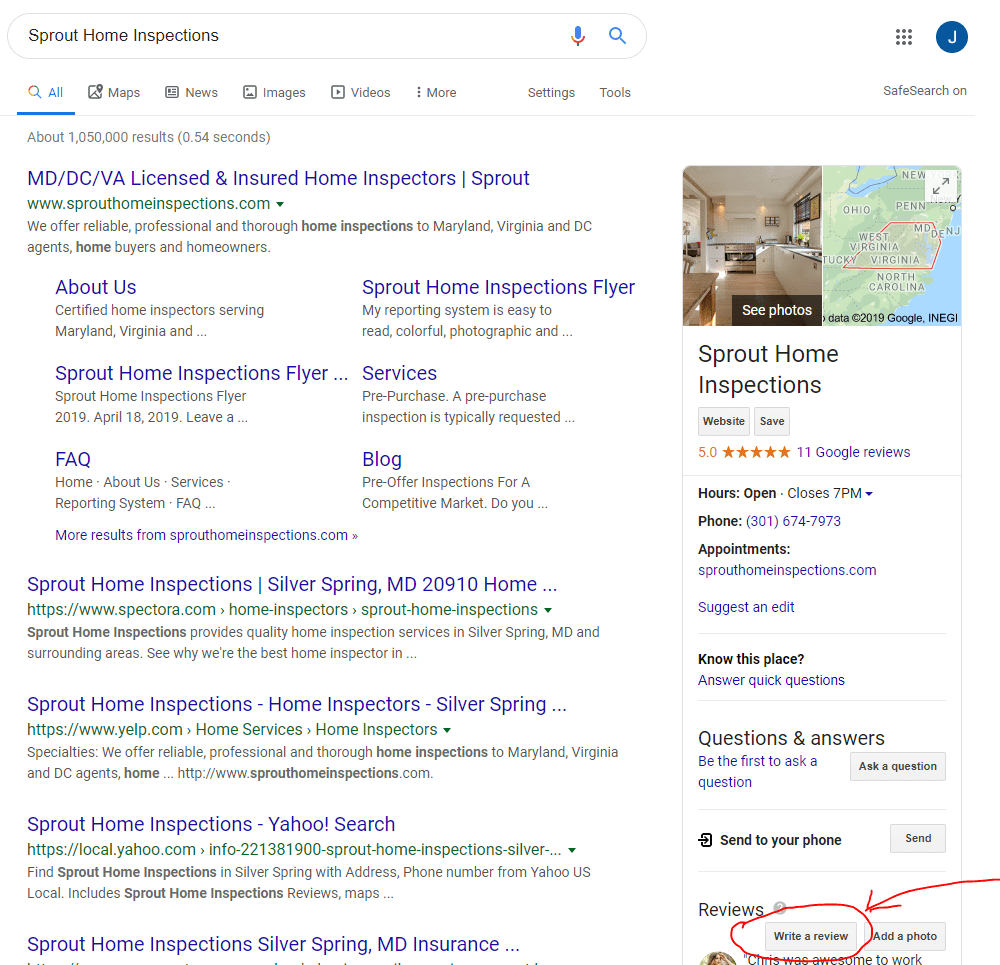 4. Now you are going to inspect the link element for the button.
5. Scroll over till you find the data-pid value.