A quick rundown on the changes for V11.8.1 of my WP Review Slider Pro WordPress plugin. The plugin allows you to easily download and display your reviews from over 90+ different sites.
What's New…
1. Custom Banner Above Reviews
The biggest improvement this time is the ability to easily add and style a banner above the reviews that includes the total and averages plus a button to easily add a review. The button can link to a page, a drop-down of pages, or a review submission form. Here are some screenshots…
Along with the colors, the "Review Us" button can also easily be customized.
The review us button can Pop-up a form, a link drop-down, or be a simple link to a page. Here is a link drop-down sample…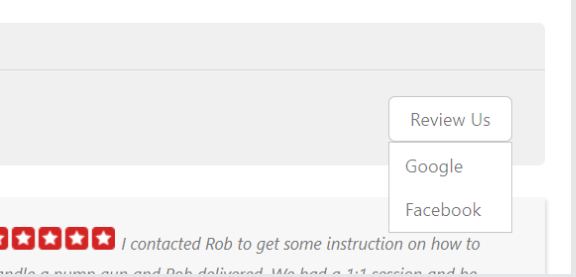 2. Raise on mouse over, drop shadow, and border color options to thee review template.
A few updates to the actual review templates that let you easily add a raise on mouse-over effect, drop-shadow, and border color.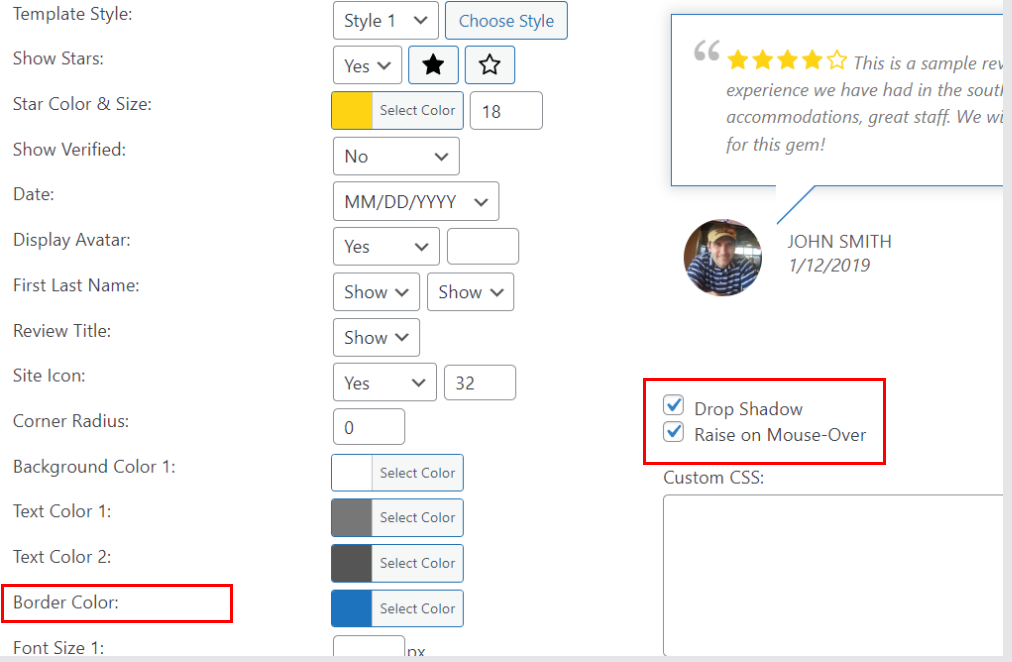 3. Zillow Crawl Method
You now have another option to download Zillow reviews. There is now a setting that allows you to use a remote server if your site is being blocked.

4. Review Form option to only allow one submission per person.

Basically, you can now block a person from submitting a review more than once.
4. Six new sites are now supported for review download.
Angi (AngiesList), Bilbayt, Deliveroo, Realself, TheFork, and WebMD. This brings the total number of review sites to over 90.
5. Easy select button added for template style
It's now easier than ever to find the right review template style. Just click this button and then double-click the style you want to use.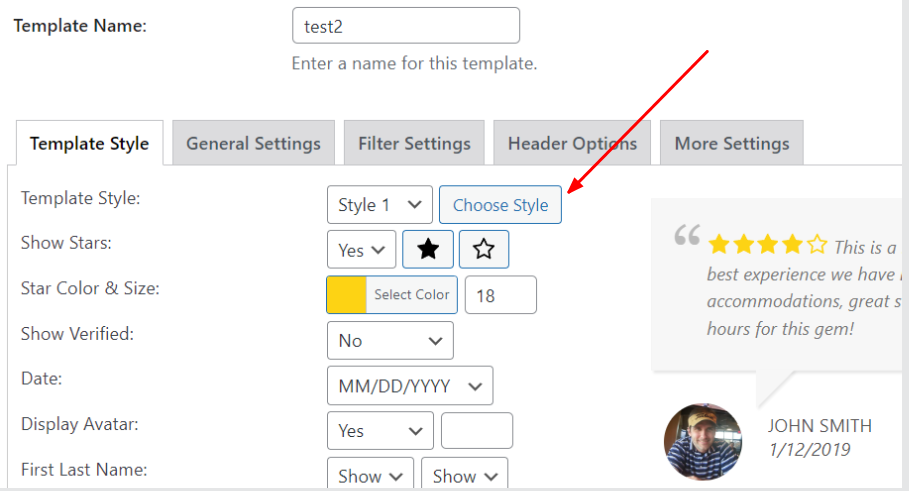 Which opens a window like so…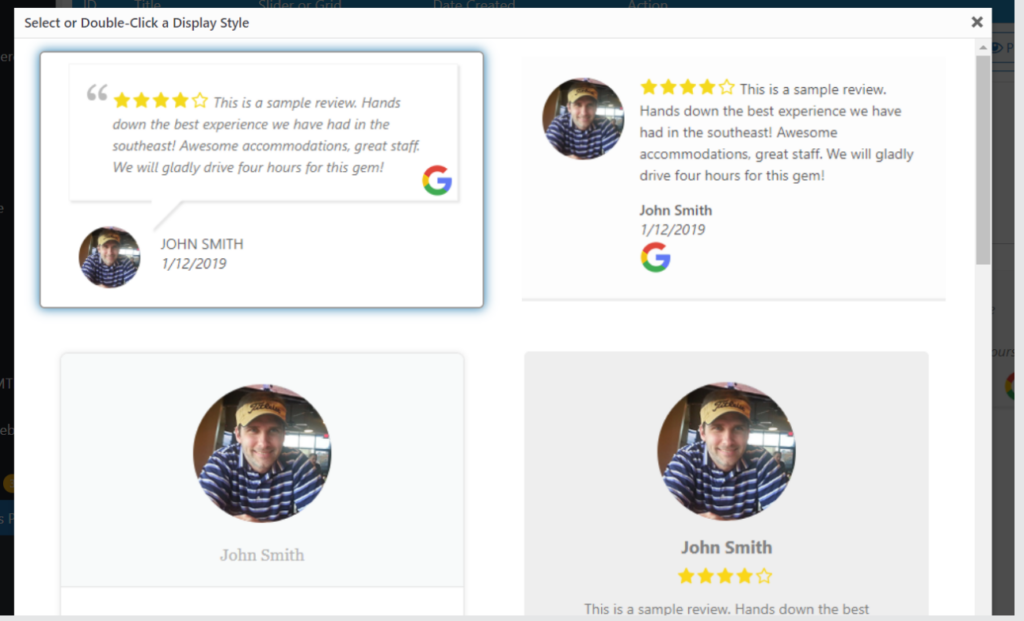 5. URL variable to review submission form tag.
Basically, you can now save a tag with the review submission by setting a URL variable.
To create tags based on the URL you can use the wrtg variable in the URL.
For example, if I have a form on this page…
http://mywebsite.com/?wrtg=tag1
That will save "tag1" as a tag with the form submission. You can also do multiple tags…
http://mywebsite.com/?wrtg=tag1,tag2
6. Small bug fixes:
Fixed VRBO download.
Fix bug with border color when on php v7.
Bug fix for editor downloading CSV of reviews from Review List.
Fix for Advanced Slider having a negative impact on CLS (content layout shift) Google Page Speed.
Added scroll to ID fix for masonry grid style.
Update to Google Crawl so that the URL to the user profile for the review is also saved.
What's In The Works…
I'm currently working on adding the ability to easily display a badge to the right or left of the review template. I also plan on adding some more banner styles and review template styles. If you have any ideas for more improvements let me know. Thanks!