The significance of showcasing customer reviews on a website cannot be overstated. These testimonials wield the power to bolster credibility, supercharge conversion rates, and even enhance your site's SEO ranking.
For many WordPress site owners, using Elementor – a popular website builder plugin – simplifies the web design process and enables the addition of widgets, including dedicated review widgets. It provides a user-friendly, drag-and-drop interface that empowers users to create and customize websites without requiring advanced technical or coding skills.
In this comprehensive guide, we'll walk you through the essential steps you'll need to seamlessly display reviews using Elementor. We'll also explain why WP Review Slider Pro (WPRSP) can be the ultimate tool for harnessing your customer testimonials from a variety of sources to take your online business to the next level!
Maximizing social proof with Elementor review widgets
In the realm of online businesses, social proof is the driving force behind customer trust, decision-making, and overall user experience. Put simply, it's the online equivalent of word-of-mouth recommendations.
When potential customers visit your eCommerce website, they are not only seeking information about your products or services but also reassurance that they are making the right choice. A staggering 76% of consumers regularly turn to online reviews when in search of local businesses. This trend underscores the undeniable importance of business reviews in shaping customer perceptions and influencing their choices.
Positive reviews, ratings, and testimonials serve as beacons of trust, guiding visitors toward a decision to engage with your business. The more prominent and persuasive these elements are, the stronger the social proof they generate.
By integrating Elementor review widgets into your online store, you can seamlessly showcase positive customer reviews, highlight stellar ratings, and prominently display compelling testimonials.
WP Review Slider Pro, a versatile review plugin, takes this a step further. It enables you to fetch your customers' testimonials from various sources (such as Google, Facebook, TripAdvisor, and Amazon) and display them on your Elementor website.
It also lets you create customizable review templates, verified icons, and review summary badges. The best part is, all of these can be tailored to seamlessly align with your WooCommerce store's unique brand and design.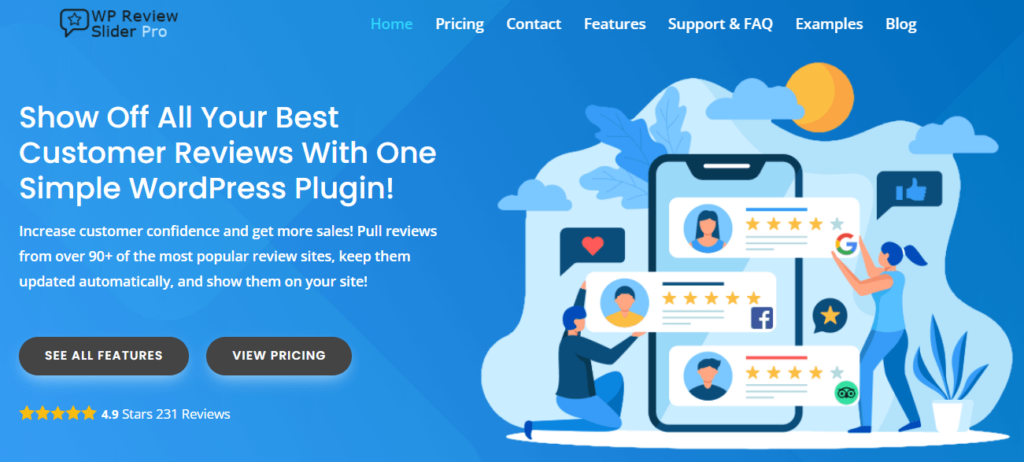 With WPRSP, you're not merely presenting reviews; you're crafting an immersive and persuasive experience for your visitors, one that leaves an indelible mark and instills trust in your brand.
Understanding the importance of customer reviews
Beyond their role in building trust and guiding purchasing decisions, customer reviews also serve as invaluable feedback and provide valuable insights for businesses.
They shed light on strengths and weaknesses, allowing businesses to refine their products or services and continuously improve customer satisfaction and overall business strategy.
WP Review Slider Pro's review analytics feature equips you with the tools to decipher this feedback, helping you fine-tune your products or services based on customer input to guide decisions on product development and service enhancement, ultimately leading to increased sales.
It's like having a personal feedback analyst, providing actionable insights straight from your customers' perspectives.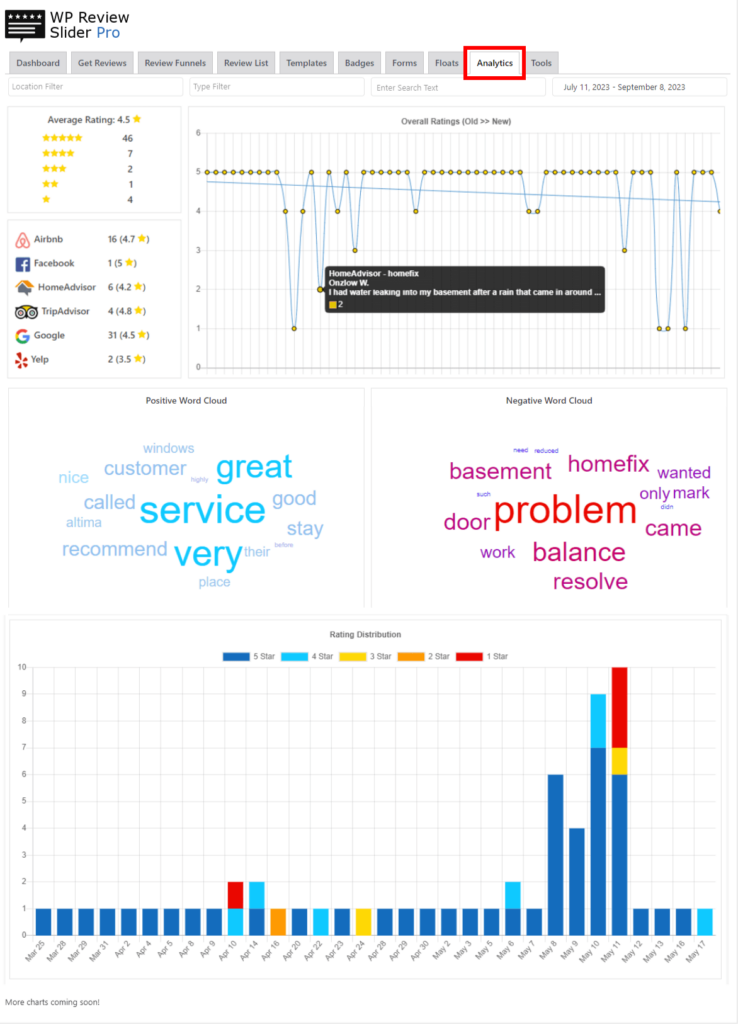 Additionally, customer reviews influence the visibility of a website in search results. The Google rich snippets feature offered by WPRSP can significantly contribute to this endeavor and boost your Search Engine Optimization (SEO) efforts.

By making your customer reviews more visible in search results, WP Review Slider Pro not only strengthens your website's credibility but also amplifies your online presence, ensuring that your brand stands out from competitors in the market, making it easier for potential customers to find and choose your business.
Choosing the right review widget or plugin for your site
Choosing the right review plugin for your website is a crucial step in leveraging customer feedback effectively. Elementor Pro users have access to add-ons such as the built-in review widget, which is a handy tool that enables users to display reviews on their websites.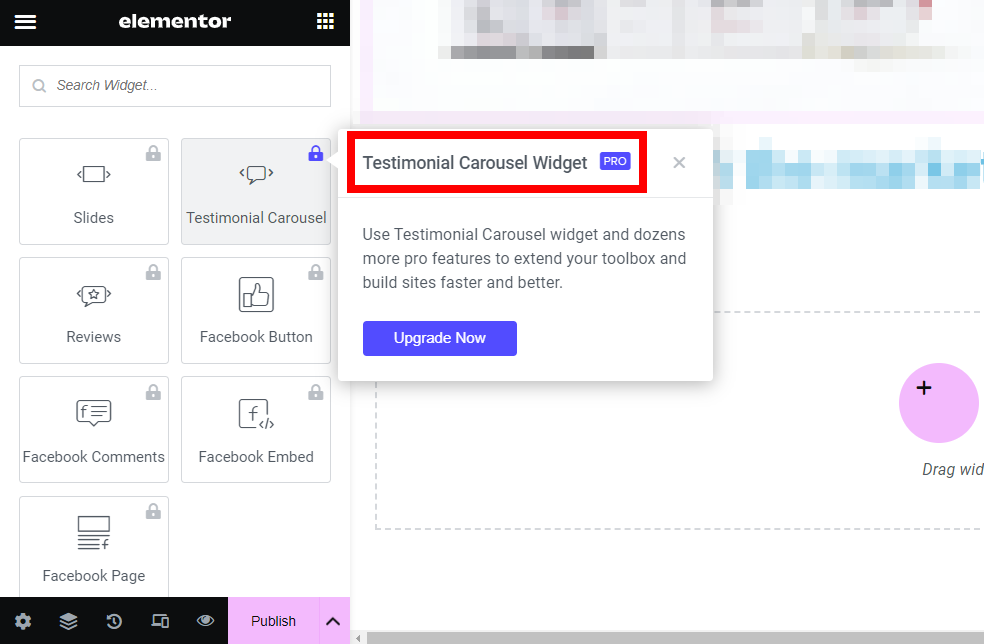 It provides options for advanced customization, such as adding images and adjusting the carousel display, including the speed of rotation to match the website's aesthetics, enhancing the overall user experience.
Here's how to add a testimonial widget in Elementor Pro:
Go to Pages > All Pages, from your WordPress admin dashboard, and click on the Edit link under the page you want to add the review widget to.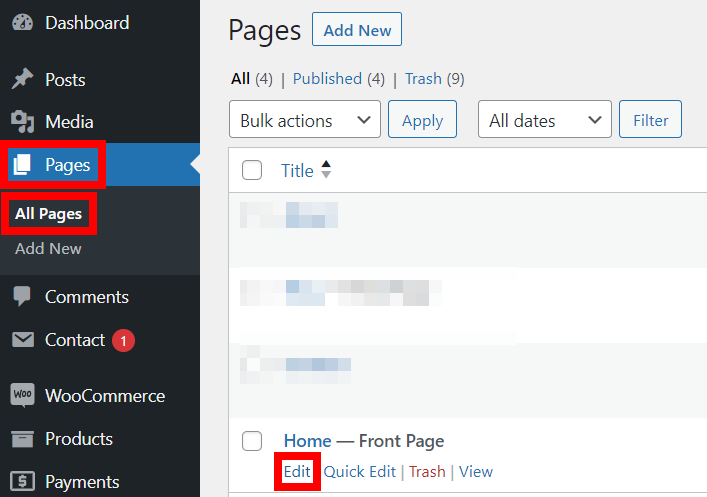 2. Click on the Edit with Elementor button at the top of the default WordPress block editor to access the Elementor editor.
3. From the Elementor widgets bar on the left-hand side, drag and drop whatever review widget fits your brand's aesthetics, then save your modifications.
However, if you're using the free version of Elementor, you might want to consider a cost-effective WordPress plugin that offers more functionality and is compatible with Elementor. WP Review Slider Pro is a fantastic option, with pricing starting from just $29 per year.
WPRSP provides more advanced features like:
Easy retrieval of reviews from over 90 different sources, saving you the time and effort of manually collecting reviews.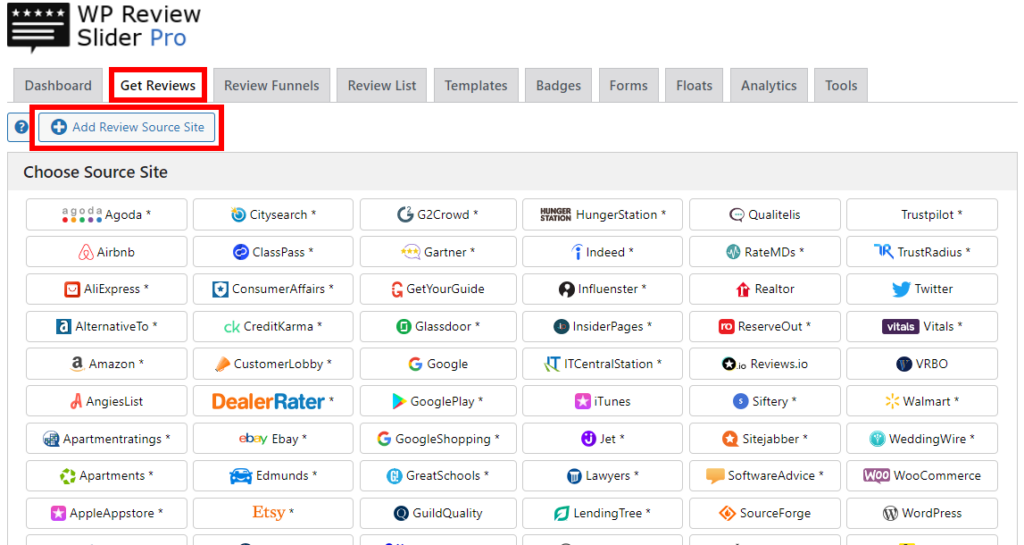 12 review display templates to choose from with a high degree of customization, allowing you to change colors, border radius, date format, and even change the star rating icons to hearts, for example.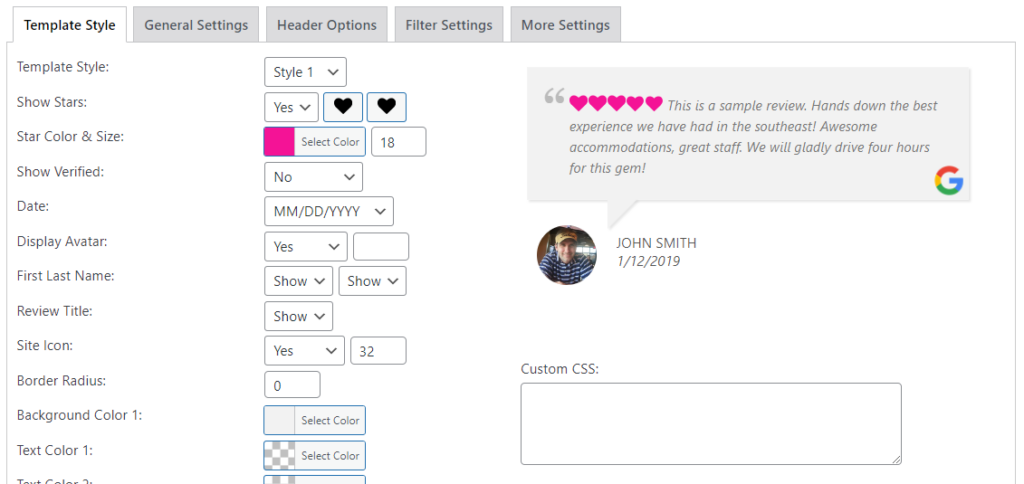 Filtering which reviews to display based on language, star rating, and the date received. This ensures that the most relevant and fresh reviews are always visible to your website visitors.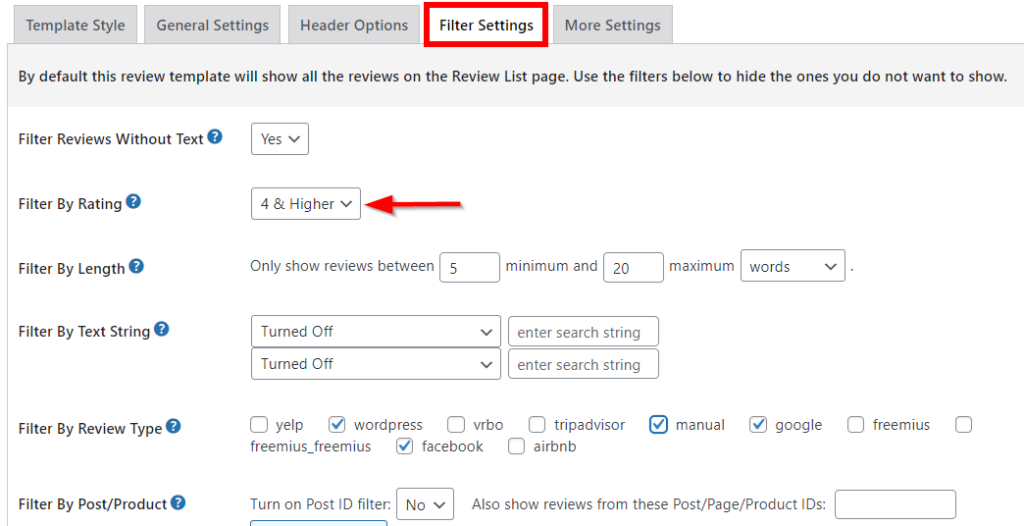 Review summary badges that can be personalized to highlight your overall ratings. These badges can be designed to align with your brand, offering a visually appealing way to showcase your social proof.

Whether you're a small business owner looking to showcase customer feedback or a large corporation aiming to leverage reviews from multiple sources, WPRSP offers a comprehensive solution that can be tailored to your specific needs.
Boosting your website's credibility with verified reviews
Verified reviews serve as a testament to the authenticity of the reviews and the quality of the product or service, offering potential customers the reassurance they need to make a purchase decision.
WPRSP recognizes the significance of verified reviews and offers the addition of the verified icon as an option.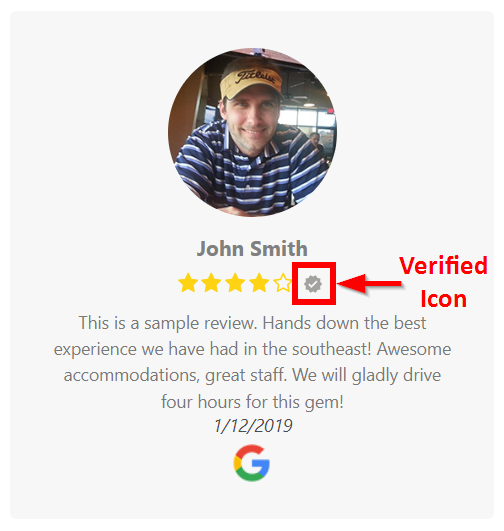 These icons are displayed alongside reviews, signaling to customers that the feedback is genuine. This feature is particularly beneficial for businesses in the UK, where verified icons might be a legal requirement, thus enhancing credibility and trust.
Even better, WPRSP facilitates the creation and customization of frontend review submission forms, streamlining the collection of more verified reviews directly on your website.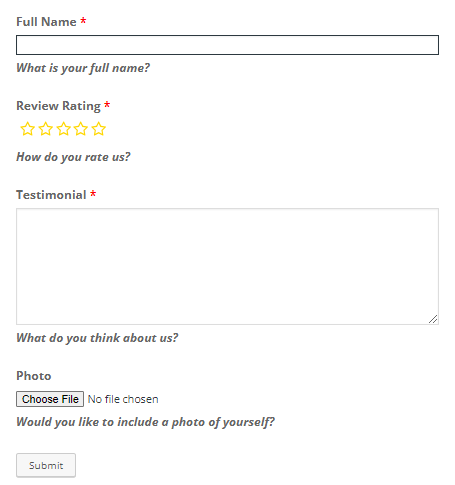 This not only simplifies the review process for customers but also enables businesses to capture negative reviews before they reach social media, allowing for proactive management of customer feedback.
All you have to do is:
Purchase WP Review Slider Pro and download the plugin.
From your WordPress admin dashboard, go to Plugin > Add New, then click on Upload Plugin at the top of the page.
Browse for the zip folder of the WP Review Slider Pro plugin that you just downloaded, click Install, then Activate, making sure to enter your license key.
Navigate to WP Review Slider Pro > Forms from your WordPress dashboard.
Click on Add New Forms Template.

6. Customize the new review form to your liking, making sure to at least include the:
Review Rating field.
Name field.
Testimonial field.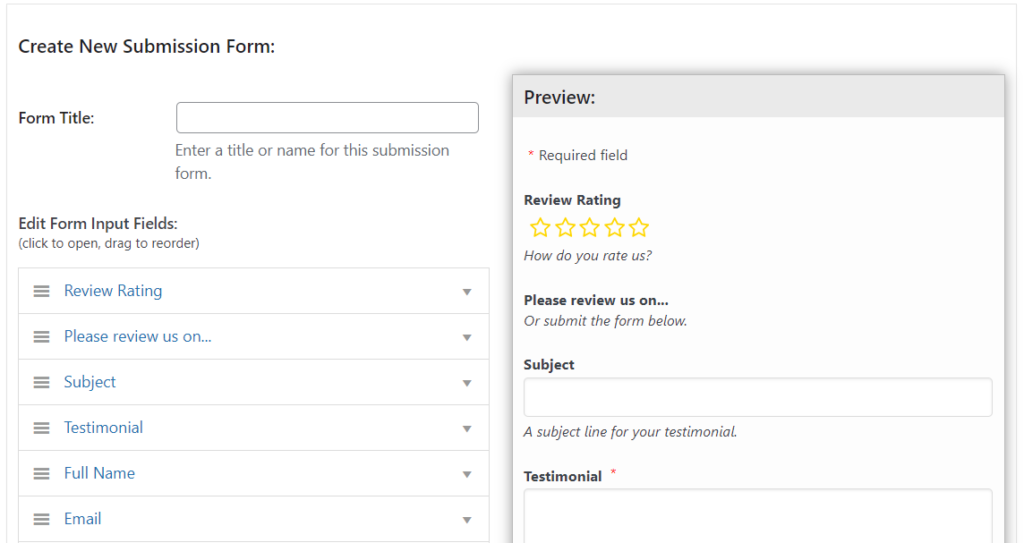 By leveraging WPRSP's features, businesses can effectively showcase verified reviews, reinforcing their credibility and fostering customer trust.
Elevate your site's user engagement with Elementor review widgets
Modifying review templates to align with your brand is a strategic move that can significantly enhance your website's aesthetics and user experience. Consistency in brand image across all elements of your website, including customer reviews, not only offers a seamless user experience but also reinforces brand recognition.
WP Review Slider Pro understands the importance of brand consistency and offers highly customizable review templates. It is an all-in-one tool that can amplify the impact of customer reviews on your Elementor site.
WPRSP not only fetches the reviews but also makes them more visually appealing. With 12 different templates to choose from, you can tailor the look of your reviews to perfectly match your brand's style. Whether you want to change colors, hide or show stars and dates, or alter the rating icon from stars to another symbol, WP Review Slider Pro provides the flexibility to customize every detail.
So why wait? Download and install WP Review Slider Pro today, and start leveraging customer reviews to elevate credibility, improve SEO ranking, stimulate user engagement, and drive more conversions. Your journey towards a more engaging and credible website starts here!