While reviews can be a great way to get insights into what customers think about your business, they have also proven to serve as a way to increase your business' sales. This is particularly true for service-based businesses like hair salons, spas, gyms, restaurants, and many more. In fact, a recent study found that the number of reviews a local company receives has a great impact on its revenue – even more than its star rating!
In this article, we will explore the benefits of adding reviews to your hair salon website. We will also explain how testimonials can improve your revenue and show you a few examples of what makes a great one. Lastly, we'll present a tool that can simplify the whole process of getting and managing reviews so you can focus on what matters the most: growing your hair salon business!

Why Are Reviews Important for a Service-Based Business Like a Hair Salon?
Reviews are an excellent way for potential customers to learn more about a hair salon before they make their first visit. Some of the information people typically look for when checking testimonial statements includes the following:
What the main salon's services are – for example, whether they do hair coloring, hair washing, perms, blow dry, hair extensions, etc.
How long the salon has been around for, or how many years of experience do the employees have.
If the business is tailored to specific needs – for instance, whether the infrastructure is disabled-friendly, if it caters to men or women or is unisex, and where it's located. 
What kind of atmosphere and experience the salon offers – relaxed, friendly, includes drinks, and others.
Whether the place has hairdressers who know how to work with different hair types, such as curly hair, thick hair, short hair, etc.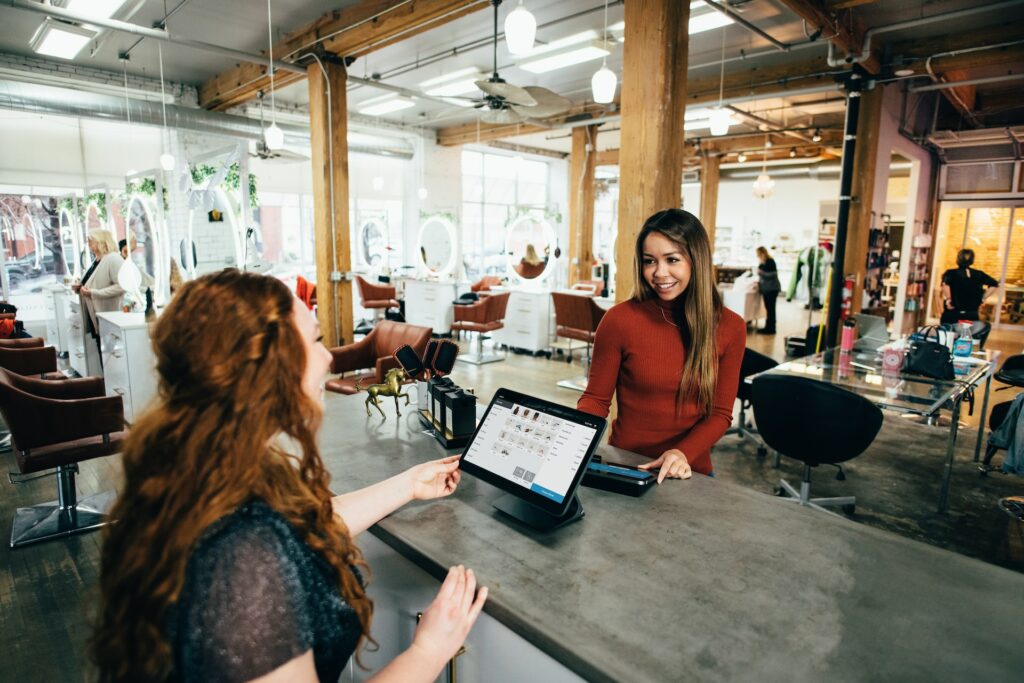 The Advantages of Using Reviews for Your Hair Salon
Reviews can help build trust between the salon and potential customers. The reason is quite simple: If someone sees many positive reviews about a business, they will be more likely to make an appointment or visit the salon!
But there are other advantages to using reviews, too. For example, they can be great for SEO because they contain tons of relevant keywords that can help you improve website rankings on search engines like Google. This, in turn, can lead to increased visibility and reach.
When it comes to a hair salon, there are a few things that will have an even bigger impact. For instance, whether a person recommends a particular member of staff or a styling technique that sets the business apart. It's important to showcase to potential customers that you provide the best quality service and assure them of an amazing experience, especially if you are a new hair salon!
Not convinced yet? The numbers talk for themselves. Most potential customers are likely to check reviews before choosing a salon. In fact, 49% of Americans base their hair salon pick on the business's online reputation! So you definitely shouldn't neglect to ask for and share online reviews.
Best Hair Salon Reviews Examples
Let's look at a couple of good hair salon reviews and see why it might attract more potential customers to your business if they come across it.
"Amazing icy blonde balayage and cut on my long hair by Adriana! Her assistant, Sue, was incredible too! I've been meaning to try this salon for a while and I'm so glad I finally did, because they know their stuff when it comes to blonde. I highly recommend and will definitely be back!" Jenny Clary about Mure Salon New York City.
In the example above, the customer mentions a few interesting things: First, the name of the person who saw her and the fact that she had an assistant. Then, she highlights how the salon did an amazing job at dyeing blonde hair. Here's another one:
"With Roseanne taking care of my hair color and Corey doing my cuts, I always know I'm well taken care of and will come out looking my best! They have the patience to listen to me and discuss options. Staff is courteous and professional, and the facility is clean." Nancy Berger about Excuria Salon and Spa.
In this second review, the client hints at the relaxing and friendly atmosphere and how clean the facilities are. Others are even more explicit about their whole experience and what they liked about a particular hair salon:
"Wow! What an amazing and different experience. I've been going to hairstylists for treatments and coloring for over 10 years and not once have I had such an honest and 10 star experience. And this is from having been to most of the top hair salons in Miami." Nastassia Hermida about Hair Healers Beauty Salon Miami. 
What's an Effective Review for a Hair Salon?
A good hair salon review should, first and foremost, be authentic and detailed. These are the two keys to success. People can tell if a review is not trustworthy or sounds very generic.
The best way to make sure everyone believes the words is to talk about various factors that matter to a potential customer and would make them more likely to book an appointment. For a hair salon, these factors typically include:
The quality of the service received: How friendly, skilled, knowledgeable, and hospitable the staff is.
The technique and products: Whether the hair salon works with specific procedures or exclusive brands.
The result: Most reviewers want to know if the salon was able to execute what the customer asked for or given as a reference and how flexible they might be in terms of requests.
The services: Potential customers will also be interested in the quality of specific services like hair coloring, highlights, haircuts, hair treatments, and more.
The worth: Whether the experience and service were worth the price the customer paid.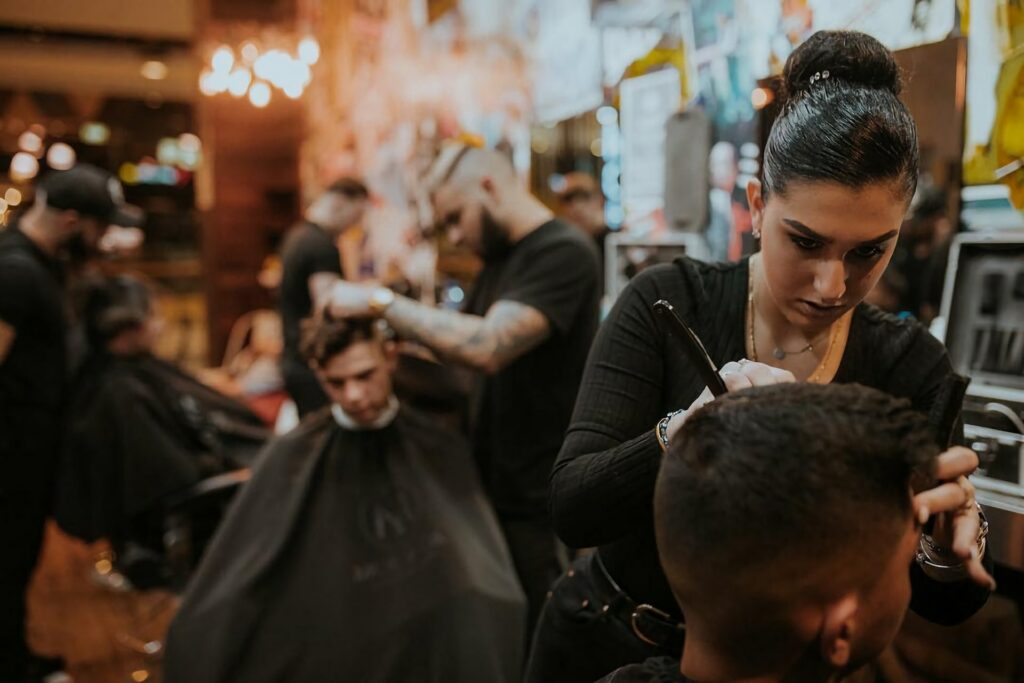 How Can You Get More Reviews for Your Hair Salon?
We've covered the best components any testimonial should include and why. If you own a hair salon, you might wonder what's the best and easiest way to get more reviews for your business. Here are some ideas.
Offering Incentives
One thing you can do to generate good reviews is to offer incentives to those willing to share their experience. For example, a discount such as $10 off your next hair cut provided at the payment counter after a service. Other options could be giveaways and free prizes such as gift cards or vouchers and freebies after a service. For instance, product sample packs, free upgrades to premium packages, and access to membership benefits.
Pro-tip: incentives work better when used in conjunction with each other, giving customers multiple options depending on what works best for them! For example, if someone has just made an expensive purchase from you, they might prefer to get an in-person discount code rather than freebies!
Setting Up Email Campaigns
Email campaigns where you reach out to a customer after they've visited your salon are a great opportunity to ask for a review. You can also send follow-up messages after a certain amount of time has passed. This is particularly useful for customers who are undertaking long-term services like hair treatments or hair spas, as it gives them enough time to see the results and then leave a review.
Making It Easier to Leave a Review
You should always make sure customers have no problems leaving a review. One way to do this is to add a Google review link or create a form accepting reviews on your website, as well as on your social media platforms. You can also print and display a QR code at your payment desk, which, when scanned, leads to your reviews page. Lastly, don't forget to make your business accessible on popular review sites like Yelp, Google My Business, Facebook, etc. 
The Best Review Tools for Your Hair Salon
The best tool to help you get more reviews for your hair salon and manage them effectively is WP Review Slider Pro. This easy-to-use yet powerful WordPress plugin allows you to find, filter, and display testimonials from over 90 platforms!
It's important to remember that not all review sites are created equal. Some have better user experience than others or offer more significant SEO benefits. WP Review Slider Pro allows you to pull statements and genuine testimonials from over 90+ popular review sites and display them on any page or post on your site!
You can also easily customize the way they are shown, and you can place them anywhere you want on your site using shortcodes. Plus, you don't need to worry about accidentally showcasing negative reviews; WP Review Slider Pro has several filters you can use to pick the best ones.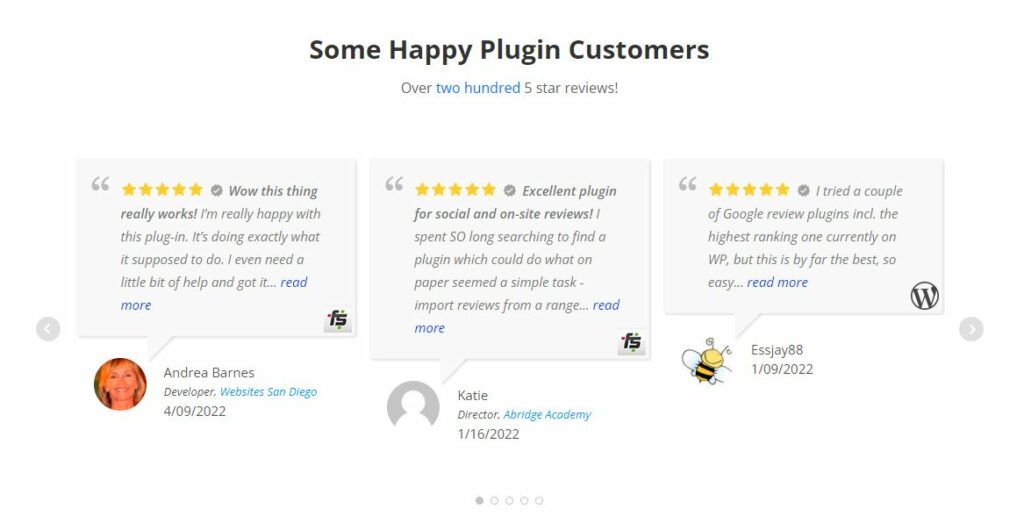 But that's not all! If you want to gather feedback directly from your website, you can also easily create a custom form and allow customers to share their testimonials without having to visit an external site.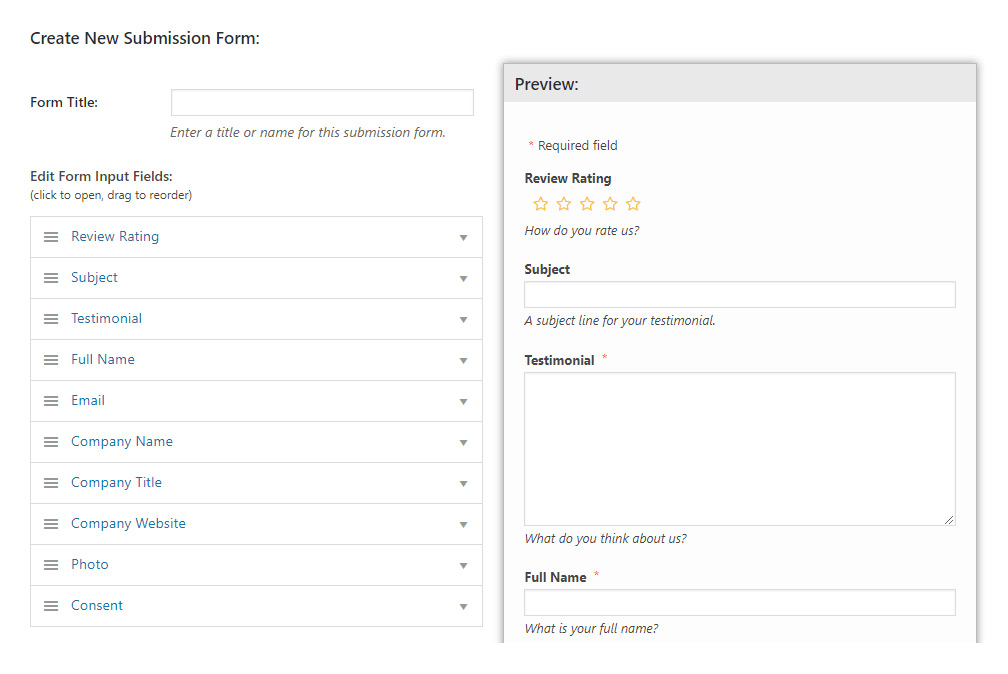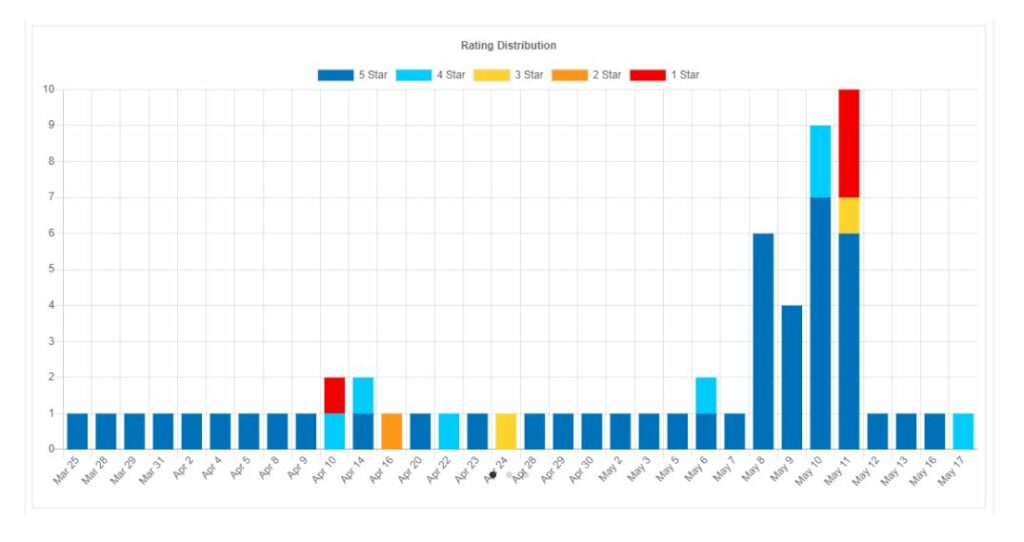 Conclusion
If you own or manage a hair salon, it's essential that you include some reviews and testimonials that can help people make the decision to visit your business. These statements can help you grow and thrive, not to mention increase your SEO efficiency and build good customer relationships – something essential to a service-based business!
If you want to easily display reviews on your website, you should use a tool like WP Review Slider Pro. This WordPress plugin makes it extremely easy to customize and manage testimonials from over 90+ platforms and get more reviews through custom forms.
The tool also comes with multi-language and multi-location support, which is perfect for businesses in regions that have a diverse population (like near a University or a tech hub). Other helpful features that come with WP Review Slider Pro also include review analytics to help monitor your performance and notifications to help you track negative reviews.
Add WP Review Slider Pro to your hair salon website today!